June 8, 2009
Swiss Steak is a method of preparing beef, by means of rolling or pounding, and then braising in an oven. The name does not refer to Switzerland, but instead to the process of "swissing", which refers to fabric or other materials being pounded or run through rollers in order to soften it.
Swiss steak is typically made from relatively tough cuts of meat, such as the round, which have been pounded with a tenderizing hammer, or run through a set of bladed rollers to produce so-called "cube steak". The meat is typically coated with flour and other seasonings and served with a thick gravy.

This recipe is great for a last minute meal since it goes straight from freezer to oven, with no defrosting time needed.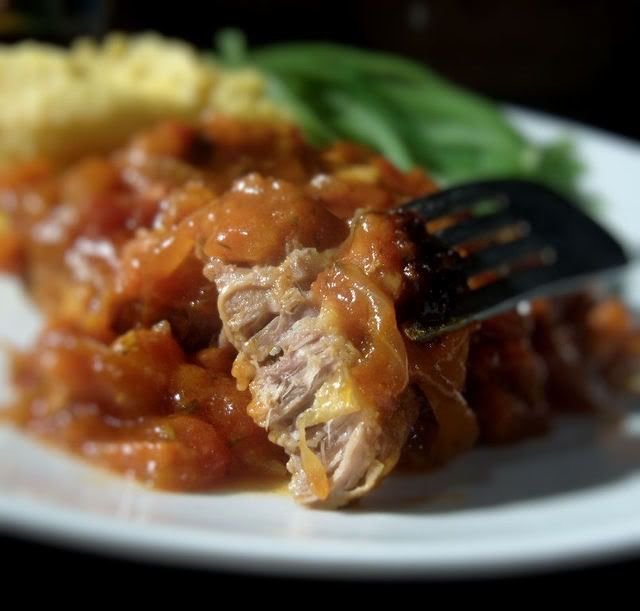 Make Ahead Swiss Steak

2 lbs round steak, ½" thick cut
¼ cup flour
½ tsp salt
¼ tsp pepper
2 tbsp oil
½ cup green pepper, minced
1 ¼ cup onion, minced
1 16-oz can tomatoes
1 tsp salt¼ tsp pepper


To Prepare:
Cut steak into 8 individual pieces, using a fork to pierce each side of each piece. In a small bowl, combine flour, ½ tsp salt and ¼ tsp pepper. Top one side of the steak pieces with half this mixture, then use a meat mallet to pound the flour mixture into the steak. Flip the pieces over and repeat.
In large skillet, heat oil and brown meat for about 15 minutes, turning frequently. Reduce heat to a simmer, cover skillet and allow to simmer for 1 hour, adding small amounts of water as needed.
In a separate bowl, combine green pepper, onion, tomatoes, salt and ¼ tsp pepper, mixing well. Add to skillet, cover and simmer for an additional 15 minutes.
To Freeze:
Divide skillet contents in half (including tomato sauce mixture), and split between two, 8x8 freezer containers - foil is best so you can reheat right in container. Allow to cool, seal and label with cooking instructions.
To Reheat and Serve:

Remove from freezer while oven is preheating to 400F. Remove lid and bake for 30-40 minutes or until steak is tender. Serve with rice or noodles.