March 9, 2009
This tip is dedicated to my Mother, the whipped cream champion of the world. I don't think Cool Whip passed my lips until I was in my 20's.

FREEZING REAL WHIPPING CREAM
You can freeze real whipping cream and use it to top deserts and hot cocoa and anything else you can think of, without having to whip an entire container of whipping cream every time!

1 cup heavy cream/whipping cream (the WalMart house brand is wonderful)
1 tsp granulated sugar

- In a large bowl combine ingredients and beat with hand mixer until it begins to form peaks. (That means when you stop the beaters and lift them straight out of the cream, a peak forms and folds over slightly...as shown below.)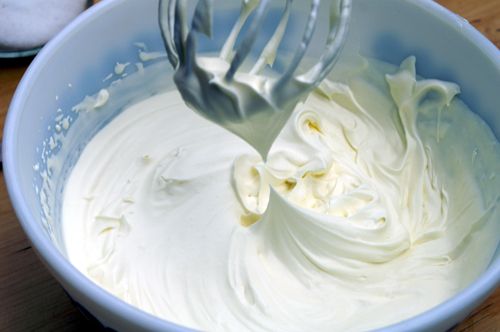 - Line a cookie sheet with wax paper. Dollop whipped cream onto the cookie sheet in single-serving sizes of your preference. If you want to get really fancy and impress your Mother-In-Law, pipe whipped cream out using a pastry bag fitted with a large star tip*.

- Flash freeze on cookie sheet. Then transfer to a ziploc freezer bag or freezer container.

To Serve: You only need a few minutes to allow it to thaw, which you can usually do right on the dessert.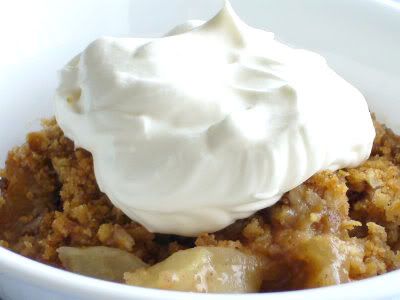 *Please Note: Now, I'm going to tell you this because I love you and we've reached a certain level of trust in our relationship. Please, if you must pipe, don't make the common mistake (spurred on by legions of Semi-Homemade With Sandra Lee fans) of just snipping the edge off of a plastic bag. This results in a very unattractive snake-like appearance which, when piled into a deviled egg or topped on your delightful dessert, looks remarkably like kitty poo. I'm sorry, I just had to say it.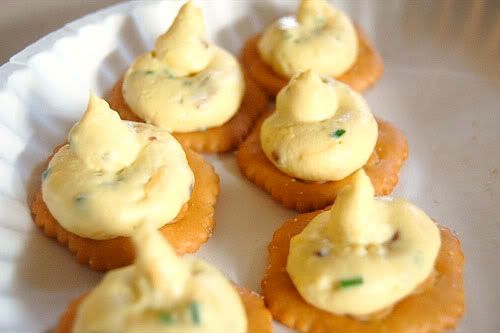 (Don't do this)